Traveling for almost a month in Bali I was worried how I would eat healthy and stay in shape. Especially since we were moving around and island hopping, never staying in one place more than a few days. Turns out I had nothing to worry about because eating healthy in Bali is super easy, you just have to make the right decisions and even when you make the wrong ones, their portions are MUCH smaller than ours so they don't affect you nearly as much. You are also walking in the heat a lot sweating so when you do eat something bad I feel like you negate it with all your activity. Even some of the beaches, to get to them you had to walk tons of stairs so everything required a bit of a workout.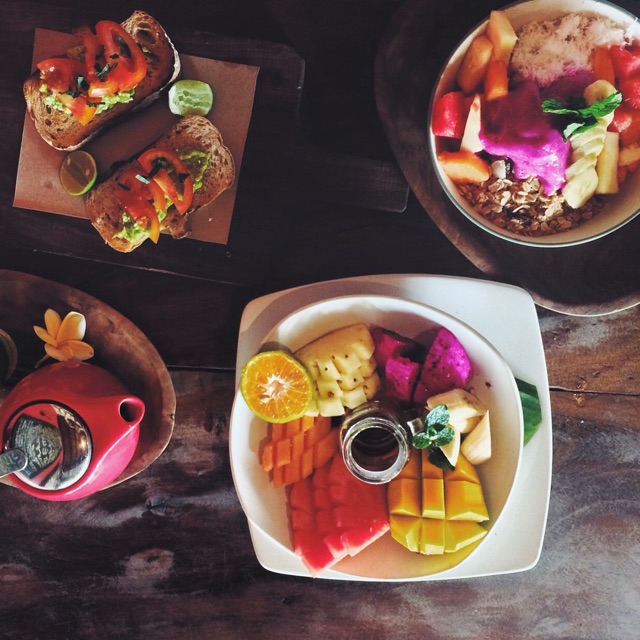 Clean Eating:
For breakfast in Bali you can always get omelets made-to-order, fresh fruit platters, fresh juices/smoothies and some places had smoothie bowls. We ate a lot of eggs on our trip and if they served them with bread I would let myself have one piece of bread in the morning. Many places we ate at had homemade granola too so I would get that with yogurt and fruit.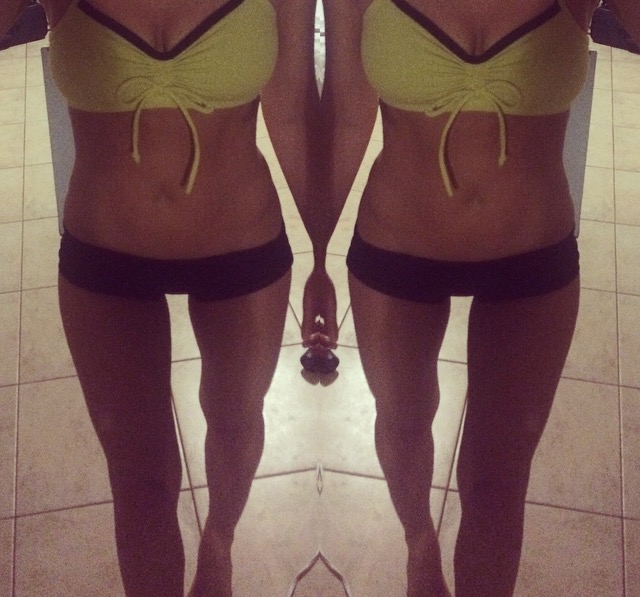 We usually ate pretty large breakfasts so lunch wasn't really a big meal for us, I would usually get smoothies in the day, fruit platters or leftovers from breakfast. Komune Hotel had this watermelon pizza I was OBSESSED with that I ate almost every day for lunch with a fresh pineapple smoothie.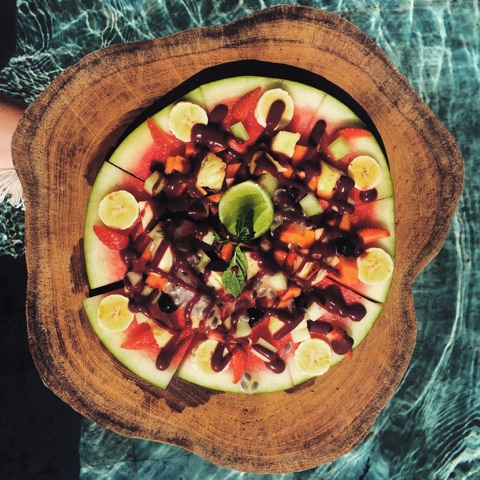 For dinner in Bali, they have a ton of fresh seafood so I ate a lot of fish, shrimp and sashimi everywhere we went. Surprisingly they make a mean Pasta Bolognese too, so I enjoyed that twice on our trip and didn't feel guilty about it because everything in moderation ladies.
Workouts:
You do a lot of walking in Bali so I felt like that was a workout on most days, but I also did Yoga in my bedroom thanks to Banana Blondie, Tone It Up workouts from Youtube and Komune Hotel offered yoga classes so I did those our last week. Honestly, I didn't work out that hard while I was gone because 1. I was on vacation/honeymoon and 2. I was making healthy eating choices on a daily basis and I feel that eating is at least 80% of keeping you fit and maintaining.