I am so excited to share my trip to BALI with you guys. It was amazing, to say the least, mainly because WE ELOPED!!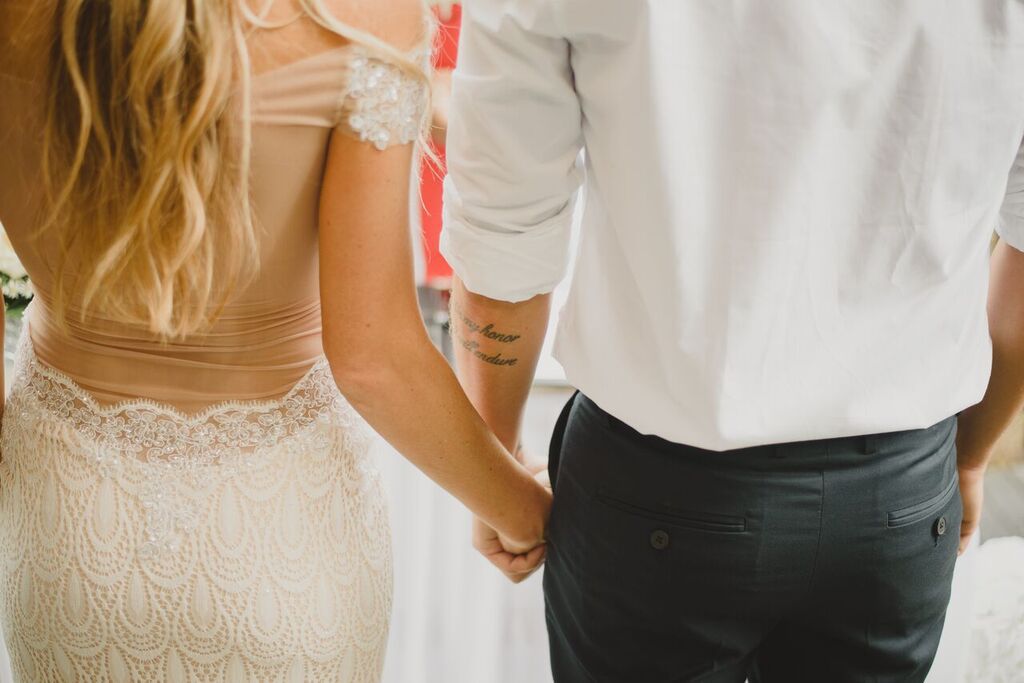 Dress by Elouisecouture
Ubud: After landing in Denpasar, we headed to Svarga Loka Resort in Ubud first because wanted our wedding to be at the start of the trip and in the rainforest near a river. (I will do a separate post on planning for a destination elopement.) It was magical and the staff at Svarga Loka went above and beyond to make it a memorable wedding for just the two of us. I've gotten a lot of requests on my wedding dress (separate post will come for this as well) – it was designed & created by my close girlfriend Elouisecouture. Ubud is beautiful with lots of rice paddy fields, wood working shops, monkey temples, white water rafting and elephant parks (make sure to go to the elephant sanctuary, not the Zoo).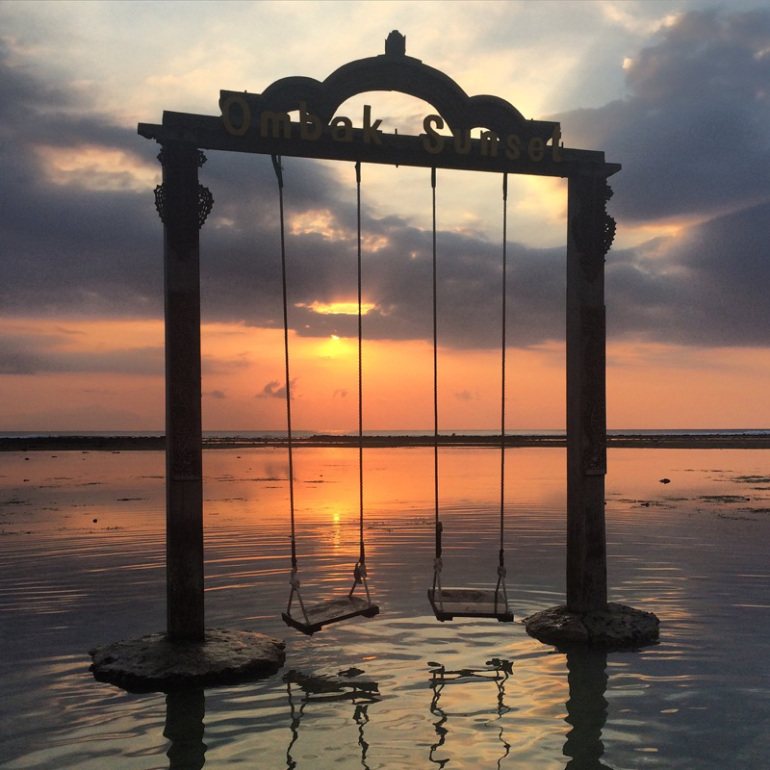 Gili T: After heading to some surf spots for the boys that aren't worth mentioning because there is literally nothing there but waves and boys, we took a car and a boat to get to Gili T island. It is like Cancun; drunk sunburned people everywhere. Cars aren't allowed on the island so you have to get everywhere on a horse & buggy, which is kind of sad. We stayed at Hotel Ombak Sunset, which is right across from those famous swings you see on Insta (tourist trap).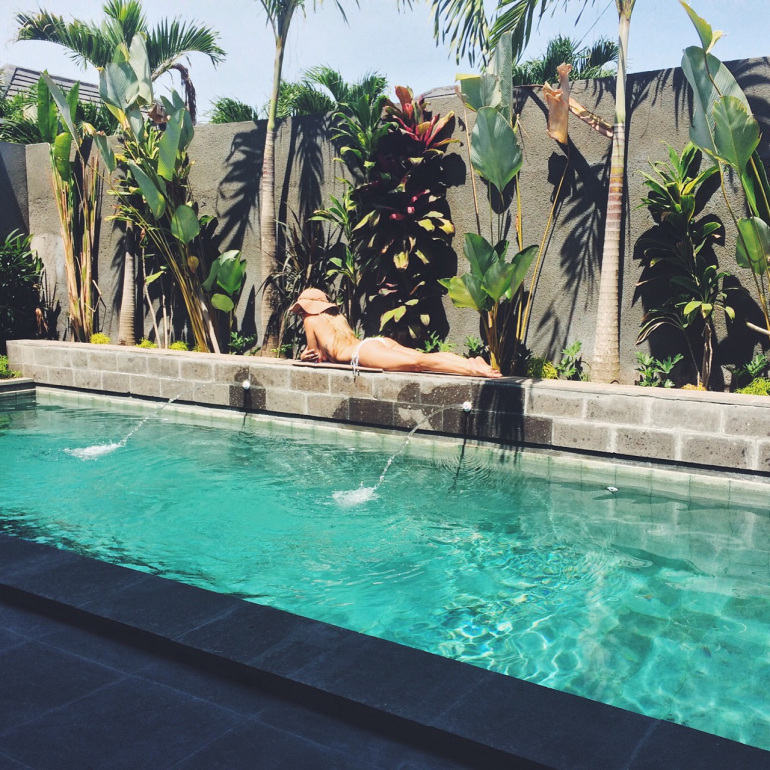 Canngu: We stayed at a private villa for five days from Airbnb for like $38US a night within walking distance to everything in Canggu. Hot spots nearby to check out: Betelnut, Monsieur Spoon & watching the sunset down at Canggu Beach. You can get an Uber from Canggu to the main city (Kuta, Seminyak, etc.) for under $10US.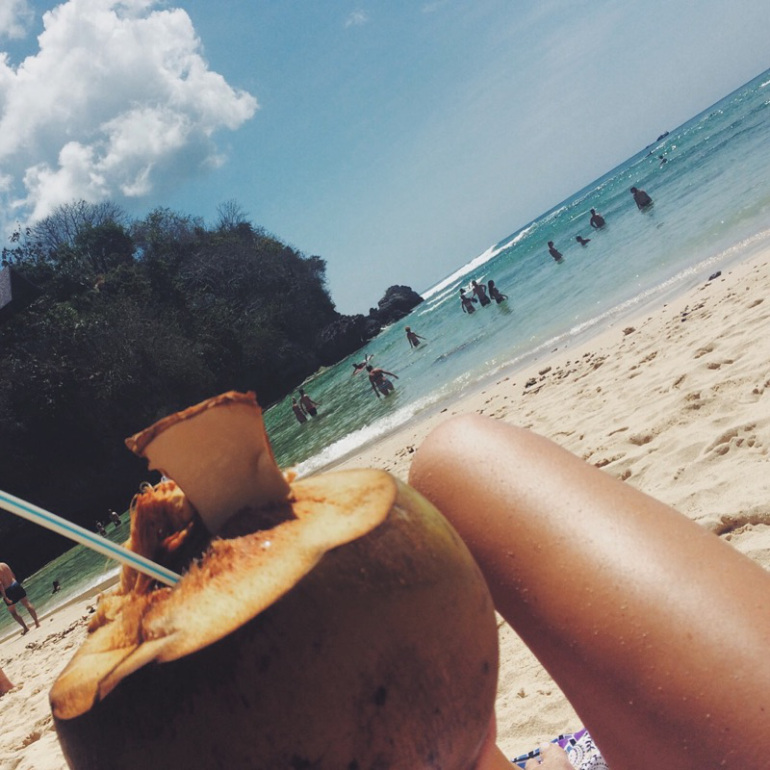 Uber is in Bali now and the taxi drivers HATE it so make sure to keep it on the down low when having one pick you up. Say a friend is picking you up and act like you know them!
We had the best.sushi.EVER @ Rayjin Teppanyaki (order the miso soup, butter fish, everything on the menu)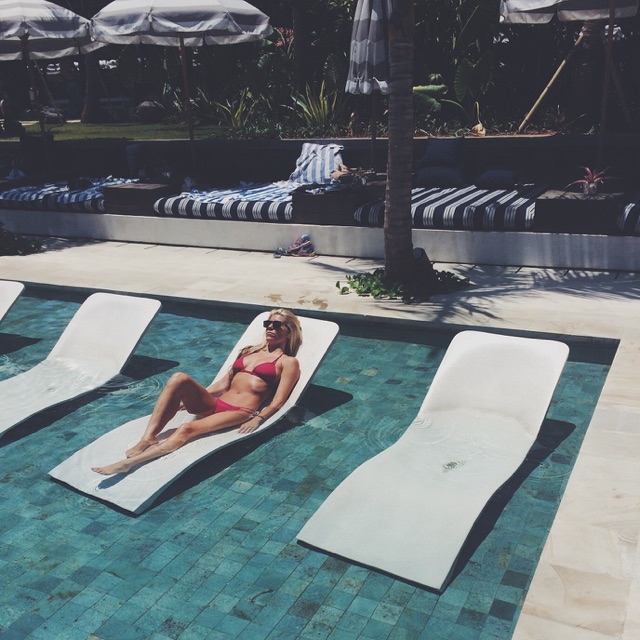 Keramas / Komune Hotel: After leaving Canggu we Ubered to the East side of Bali for the wave Keramas, which just so happens to have a hotel right on it: Komune Hotel. We loved this hotel so much we wanted to move in. From the service, to the design and overall vibe (they have an organic garden / yoga every morning, etc), Komune is affordable luxury on an epic wave. Make sure to check out the Tegenungan Waterfall nearby, it is a 20min drive from the hotel.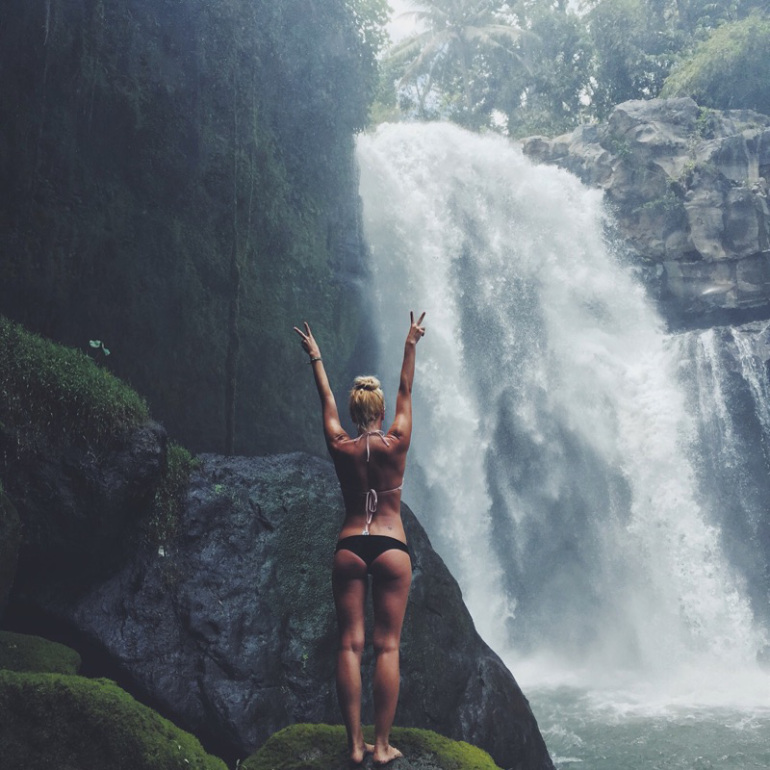 Every experience in Bali was amazing, but this is a snapshot on the main spots that stole my heart. If you have any questions or need any Bali travel tips, feel free to email me. xx, Beth
SaveSave
SaveSave